This project is from Aisha Jandosova's portfolio from the 2014 Fab Academy at AS220
1.
It started with an exercise set-out by our instructor Shawn – where we had to get from SQUARE to a TILE, WITH RECTANGULAR NOTCHES.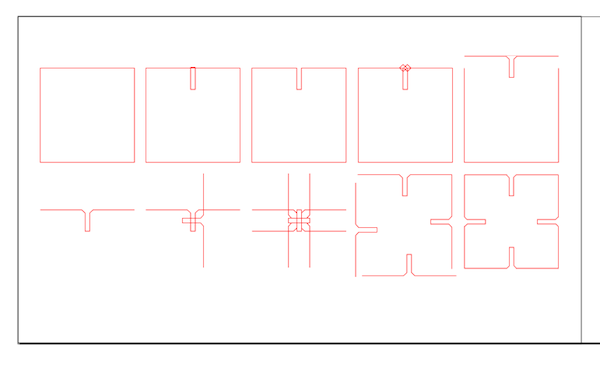 2.
The date was February 13th, so, in a festive spirit, I decided to put LETTERS on the test tiles to form words like "LOVE" AND "LIVE", upon contact.
Then, of course, it became clear that "LIVE" can easily become "EVIL", while "LOVE" turn to "VELO".
And that is how the idea for the "3D SCRABBLE" was born.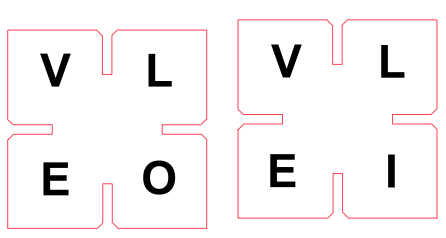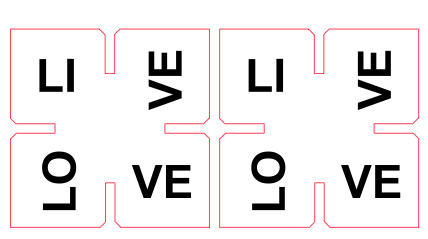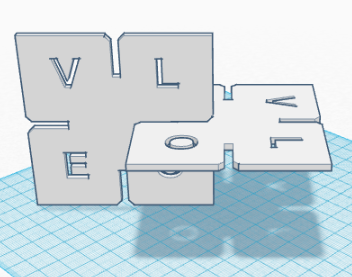 3. SNAP.SVG
What's neat about SVG is that it is an image format that is integrated completely with HTML.
So it is very easy to use any HTML programming tricks to manipulate images as well.
Shawn"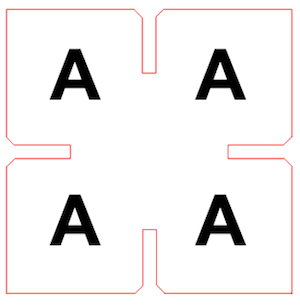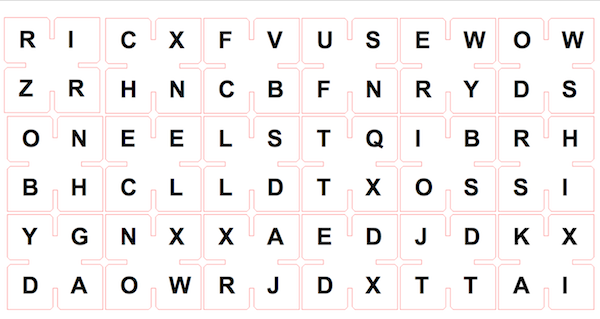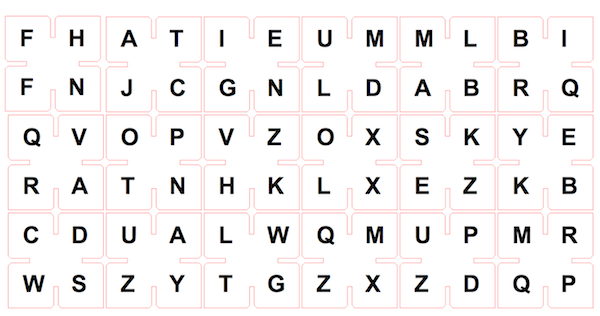 4. LETTERS – detachable?
We played with this 4-RANDOM-LETTERS-PER-TILE set-up for a bit and realized that it is very limiting for word formation.
So I decided to experiment with stationary and detachable letters on the tiles.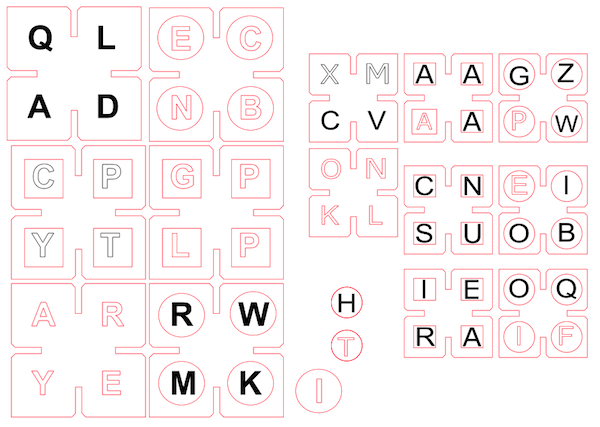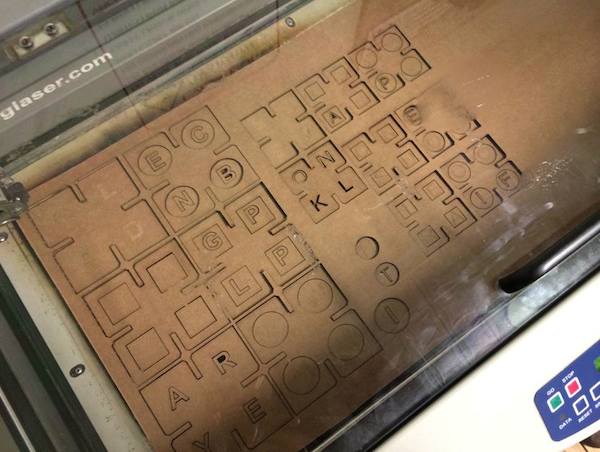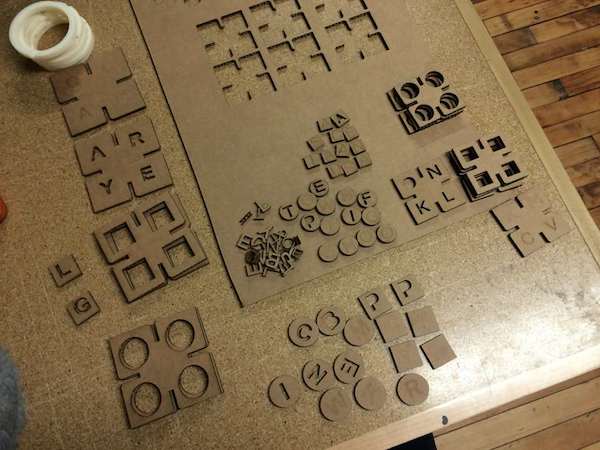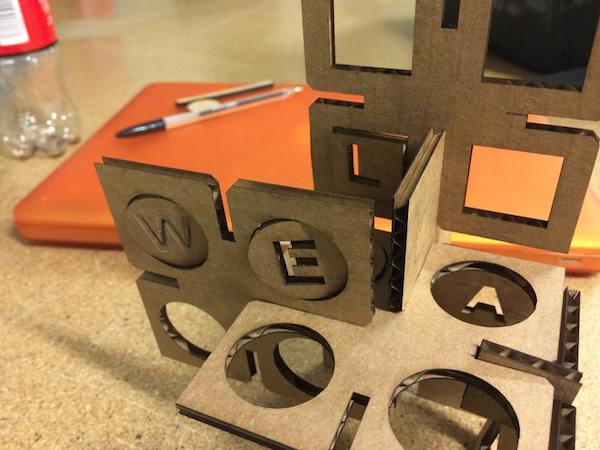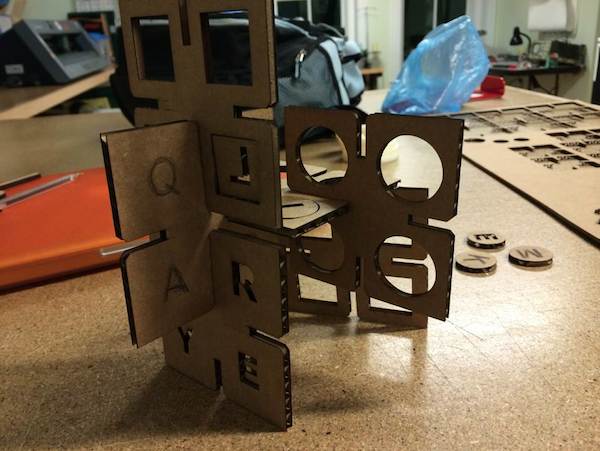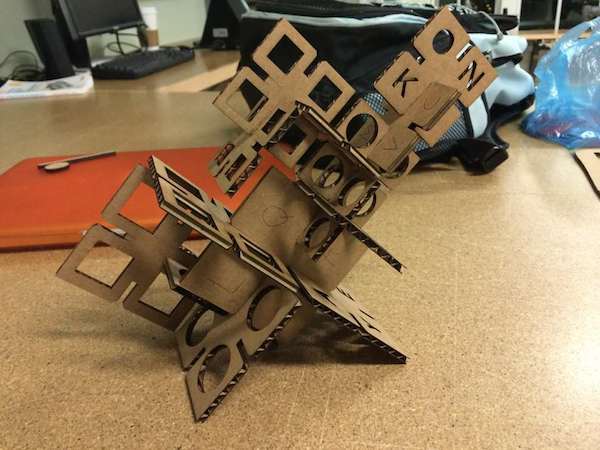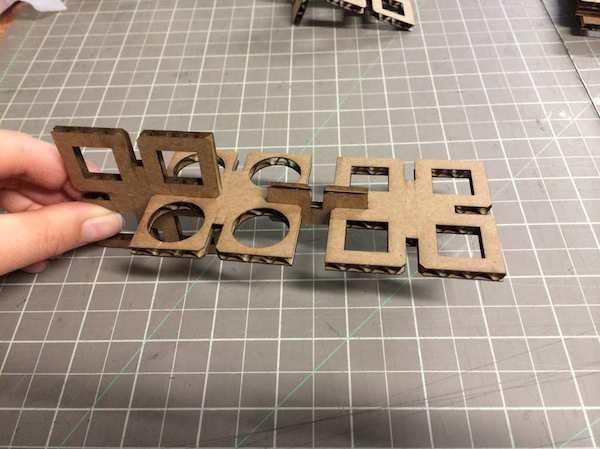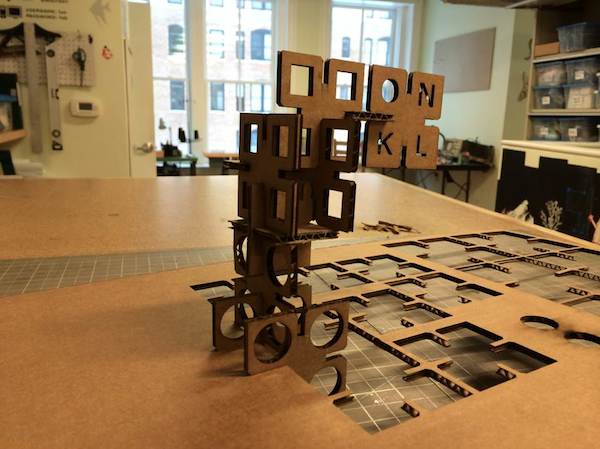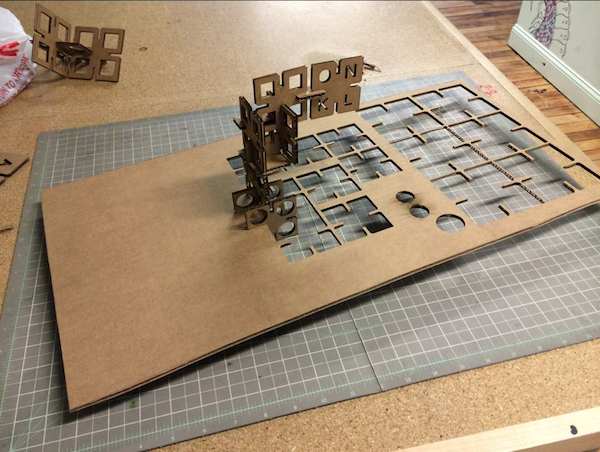 4. 1-LETTER-PER-TILE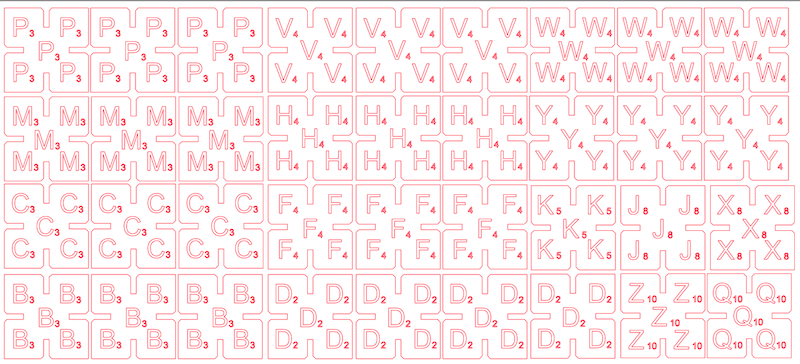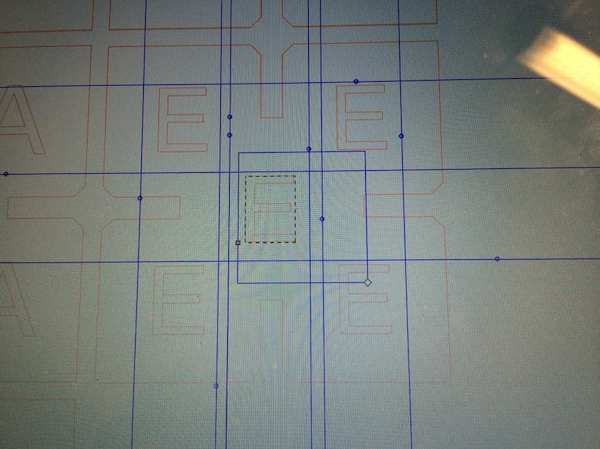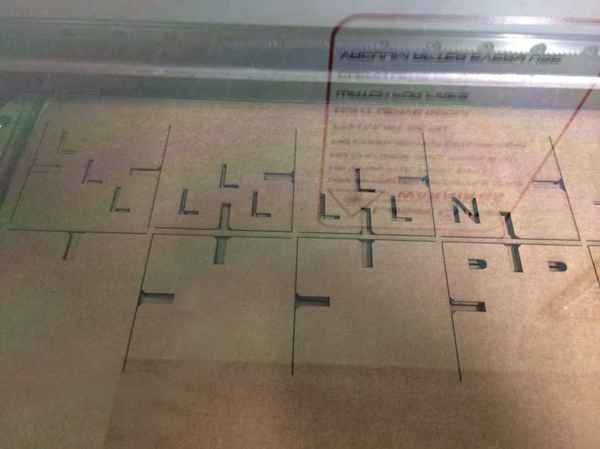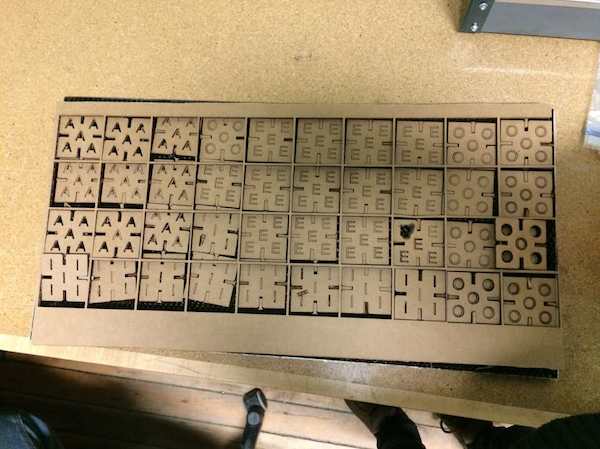 5. FABBLE-1
ROUND ONE
Player 1: BUSH

Player 2: UFO
Player 3: SELF
ROUND TWO
Player 1: LEAD
Player 2: CRUSH
Player 3: MICROBE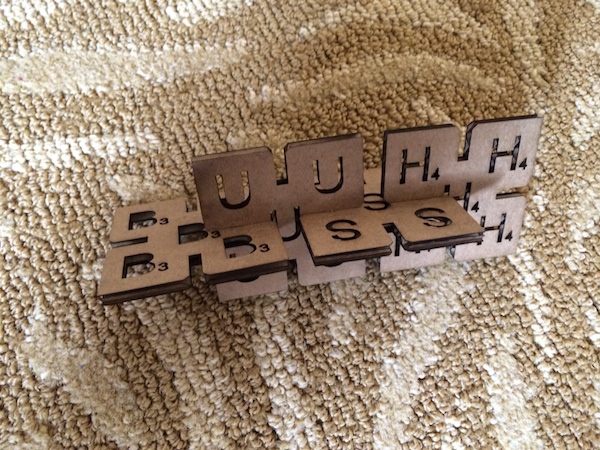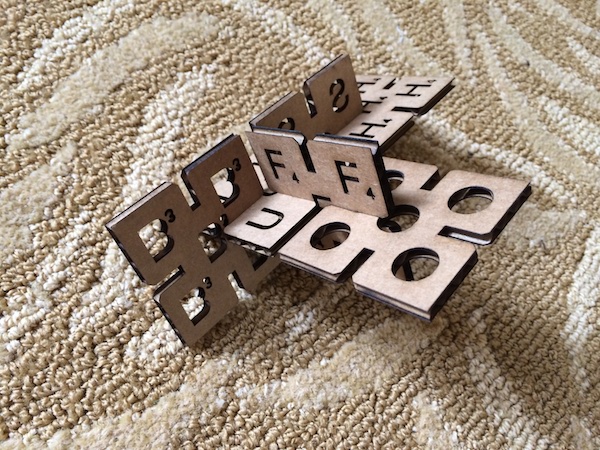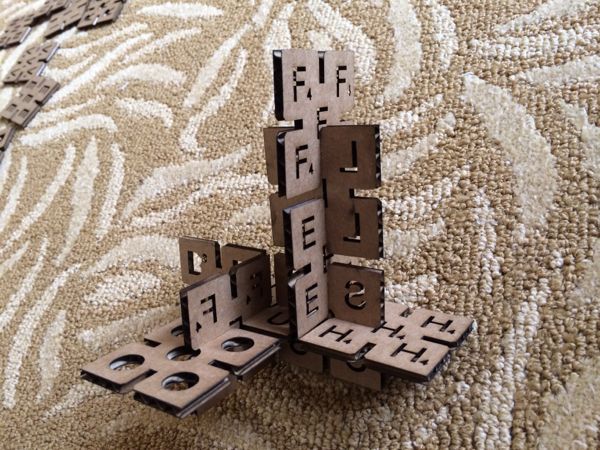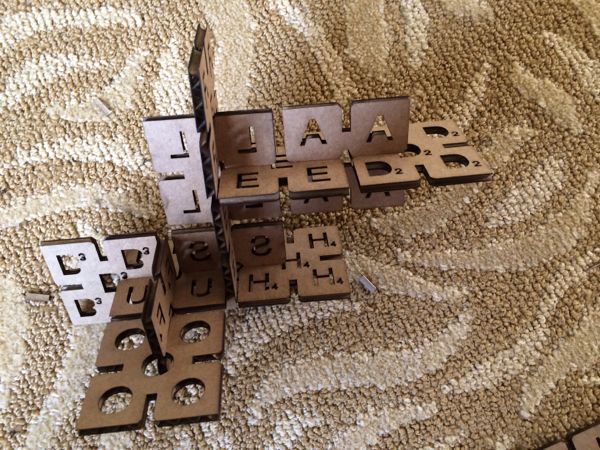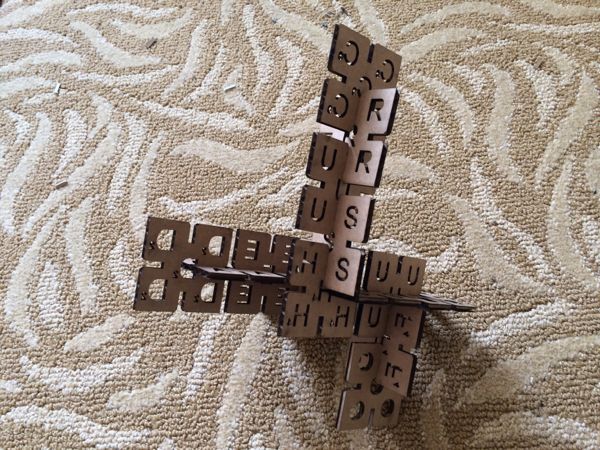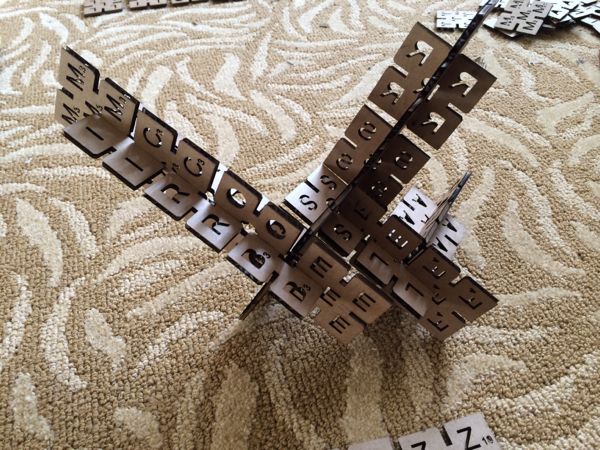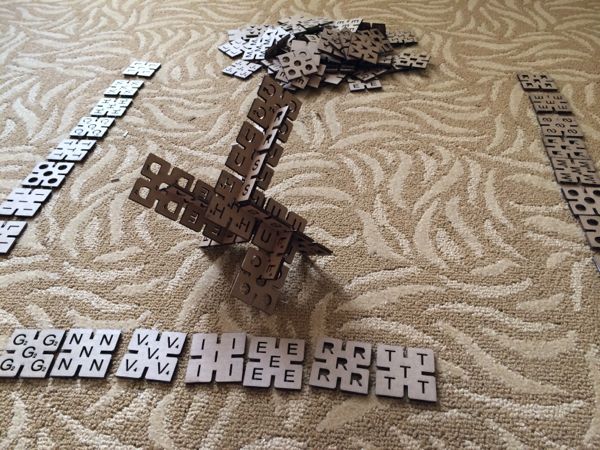 6. NEXT